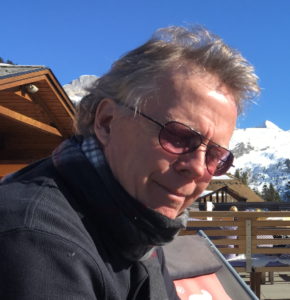 Kevin Palmer joined the Firm in 1983 and is a Shareholder. His varied practice includes commercial and corporate law, business acquisitions, real estate, municipal law, zoning, land use, taxation, banking law and commercial litigation. He has been a featured lecturer on real estate law in continuing legal education seminars given by the Pennsylvania Bar Institute. Kevin serves as general counsel for a Swiss corporation which designs and manufactures cryogenic equipment, and he represents a diverse array of local businesses, including auto parts distributors, beverage companies, oil and gas distributors, real estate developers, physicians, accountants and other professionals.  He holds the highest "AV" rating from Martindale Hubbell.
Kevin's unique multi-dimensional practice combines real estate, business and corporate transactional matters as well as business and commercial litigation matters. As a result he is a knowledgeable business planner with a concrete grasp of how to handle business disputes and litigation should the need arise. Few transactional lawyers also have this added dimension. He has handled a large number of purchases and sales of businesses and real estate ranging from under $500,000 to transactions involving many millions of dollars. Kevin has successfully handled countless zoning cases (commercial and residential) and is comfortable appearing before local zoning boards and municipal governing bodies, including Upper Merion Township. He has extensive courtroom experience in various state and federal courts on behalf of business and private clients, including the Courts of Common Pleas of Bucks, Chester, Delaware and Montgomery Counties.  Kevin is the solicitor for the Bridgeport Civil Service Commission.
Kevin has received the highest "AV" peer review rating for legal ability and ethical standards from Martindale Hubbell and has authored numerous published articles in various professional law journals. (See below.) He also serves as unofficial editor of the Firm's newsletter, Law Update.
Professional Memberships
Montgomery County Bar Association
Pennsylvania Bar Association
Admissions
Pennsylvania, 1983
New Jersey, 1984
U.S. District Court
U.S. Tax Court
U.S. Court of Appeals, Third Circuit
Education
Villanova University (B.A., magna cum laude, 1980; B.A.Honors Program, magna cum laude, 1980). Recipient, Robert P. Russell Medal for Academic Excellence.
Villanova University School of Law (J.D., 1983)
Legal Articles
Kevin has authored many articles over the years for national law journals. Reprints of these articles are available upon request:
"IRS Search and Seizure Involving Individual Taxpayers: A Constitutional Checklist," 64 TAXES 467, 1986
"Offers of Judgment," 92 Case & Comment, No. 1, Jan.-Feb. 1987
"Securities Fraud: Supreme Court Says That Tax Benefits Do Not Reduce Recisionary Recoveries: Randall v. Loftsgaarden," 65 TAXES 147, 1987
"Costs of Litigating Tax Cases Still Recoverable, But New Restrictions Added," 16 Taxation for Lawyers 348, 1988
"The Taxation of Damage Awards and Settlements Under the Antidiscrimination Laws," 67 TAXES 461, 1989
"The D'Oench Doctrine: A Proposal for Reform," 108 Banking Law Journal, 585, 1991
"ECOA, Regulation B, and the Spousal Guaranty," 110 Banking Law Journal, 342, 1993
"Revisiting the Tax Treatment of Discrimination Awards and Settlements After Burke", 71 TAXES 642, 1993
"Recent Developments in the Taxation of Punitive Damage Awards," 73 TAXES 546, 1995
"ECOA and the Spousal Guaranty: Change on the Horizon?" 113 Banking Law Journal, 491, 1996
"ECOA, Regulation B, and the Spousal Guaranty: Recent Developments, " 115 Banking Law Journal 357, 1998
Select Practice Areas
Real Estate (sales, purchases, commercial and residential)
Land Development/Zoning/Subdivision
Corporations/Partnerships/Limited Liability Entities
Commercial and Employment Litigation
Purchase and Sale of Businesses
Commercial Collection and Creditor Matters
Contracts/Commercial Transactions
Motor Vehicle (Driving and Licensing Matters)