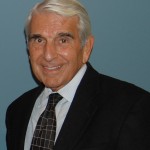 Ken Butera is the Firm's founder. He has been a fixture in Montgomery County and suburban legal circles for many years. His practice concentrates on commercial transactions, estate planning, real estate and business law. A large part of Ken's practice includes restaurant and liquor licensing matters, including liquor license transfers and the purchase and sale of restaurant businesses. Ken has years of experience working on behalf of clients with the Pennsylvania Liquor Control Board. In addition to his law practice, Ken has served as a featured lecturer on real estate law in seminars given by the Pennsylvania Bar Institute.An important part of Ken's practice involves working with newly created businesses, including corporations, partnerships and limited liability companies. He has been instrumental in the creation of countless new restaurants and other small businesses in Philadelphia and the surrounding counties. Ken clearly enjoys the challenges that come with meeting new clients and launching new business enterprises, and many of his clients have also become friends over the years.
Professional Memberships
Member, Pennsylvania Bar Association
Member, Montgomery County Bar Association
Pennsylvania Tavern Association
Admissions
Education
Dickinson School of Law (LL.B., 1956)
Dickinson College (B.S., 1953)
Professional Activities
Director and Chairman, Pathway School for the Learning Disabled, 1986 – 2007
Member, Philadelphia Estate Planning Council
Director and Vice Chairman, Amici Advisory Board, Center of Italian Studies, University of Pennsylvania, 1986 – 1997
Director and Vice President, Montgomery County Victim Services Center, 1981-87
Board Member, Montgomery County Girl Scouts of America
Board Member, Southeastern Pennsylvania Chapter of the Red Cross
Former President, Montgomery County Estate Planning Association.
Board Member of the Civil War Museum in Philadelphia
Select Practice Areas
Restaurants/Liquor Law
Commercial Transactions/Contracts/Franchises
Real Estate/Zoning/Leases
Estates/Wills/Trusts/Estate Planning and Administration
New Business Start-Up and Development
Corporations/Partnerships/Limited Liability Companies
Purchase and Sale of Business
Ken has handled literally hundreds of restaurant and business acquisitions over the years, including liquor license transfers, LCB matters and related real estate conveyances.
Personal
Ken, who resides in Philadelphia, was born in Norristown and has always lived in the Philadelphia region except for a few tough years in Verona, Italy, with the Army. He was educated in the Norristown public schools and spent seven years in Carlisle ("They threatened to make me the Mayor"), attending Dickinson College and the Dickinson School of Law.
Although he spent two and a half years on the staff of the Montgomery County District Attorney, he leaves the litigation (criminal and civil) to others in the office and focuses mainly on commercial transactions and estate planning. A large number of his clients are restaurateurs, for which he is grateful on two counts: first, he loves a good meal out; and second, he finds his restaurant clients endlessly engaging and a bit more colorful.
He is married to Karol M. Wasylyshyn who is a consultant on leadership to corporations. He is the father of three daughters and two sons (twins!) and eight grandchildren. His interests vary, but he is particularly fond of traveling and cooking, and he claims there is no such thing as a bad movie.